Annapolis' Home-Grown Local Music Festival
On Back Creek and Second Street in Eastport
Saturday, June 17 2017 11am – 8pm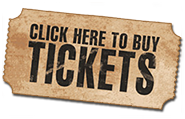 General Admission $15 advance purchase / $20 at the gate
Special Entrance for Advance Purchases – No Waiting in Line!
Kids 12 and under are admitted free of charge
Help us take a care of the Earth while having a blast. Recycle plastic, paper, metal and glass in the reclcyling bins all over the event. Make the right call. Put food waste in the trash bins and recycling in the recycling bins. It's not hard.